Cecilia Lindestam Arlehamn,
Ph.D.
Research Assistant Professor
"I'm driven by the novel challenges posed by the ever-changing nature of the immune system to be creative, push boundaries and discover new factors that can aid in fighting diseases."
Overview
My laboratory is focused on understanding T cell immune responses to Mycobacterium tuberculosis and other infections, as well as self-antigens in the context of neurodegenerative diseases.
Specifically, the identification of T cell epitopes and characterization of T cell subsets resulting from the immune response to tuberculosis. Our work has illustrated that the T cell immune response is broader than previously understood. This led to the development of a peptide megapool (MTB300) that can be used to characterize TB-specific T cell immune responses, which has been used by multiple collaborators to characterize TB-specific or vaccine-induced responses.
We are also interested in defining the role of non-tuberculous mycobacteria in the immune response against TB and vaccinations.
Finally, we study T cell responses directed against self-proteins with implications for neurodegenerative diseases such as Parkinson's, Alzheimer's, and ALS. This work has identified α-synuclein as a target for T cell immune responses in Parkinson's disease (PD) which provided evidence that autoimmunity plays a role in PD.
Our goal is to understand these immune responses better to help develop better diagnostics and more effective therapies.
Research Projects
Lindestam Arlehamn
Neurodegenerative Diseases
The aim of this work funded by Aligning Science Across Parkinson's (ASAP), in collaboration with Dr. Alessandro Sette, is to
READ MORE
Lindestam Arlehamn
Tuberculosis
The aim of this work, in collaboration with Dr. Bjoern Peters, is to identify and characterize T cell epitopes from
READ MORE

Cecilia Lindestam Arlehamn
A golf ball cut in half 🙂

Cecilia Lindestam Arlehamn
RT @iamscicomm: A thread on designing visually appealing slides. There are lots of great books/websites/videos about making slide presentat…

Cecilia Lindestam Arlehamn
Great study from @TaylorForeman19 and @danielleobarber We're excited to be part of it! @SetteLab @ljiresearch twitter.com/TaylorForeman1…

Cecilia Lindestam Arlehamn

Cecilia Lindestam Arlehamn
RT @ljiresearch: We're kicking off a crash course on immune cells over the next 12 weeks! Today's Immune Cell of the Week: BLOOD STEM CEL…

Cecilia Lindestam Arlehamn
RT @ljiresearch: In 2020, nearly half of LJI studies relied on human blood samples. Immune cells in these samples shed light on #COVID19,…

Cecilia Lindestam Arlehamn
RT @LM_Ince: 🚨 Neuroimmunology Webinar this Thursday! 🚨 Still time to register for our @ISTAART webinar on adaptive immunity in neurodegen…

Cecilia Lindestam Arlehamn
So the heightened a-syn T cell responses in PD do not spill over to other commonly encountered viral or vaccine antigens. However, it is entirely possible that PD is associated with heightened T cell responses to other neuro-antigens …stay tuned for more. 🙂

Cecilia Lindestam Arlehamn
In this preprint, we found similar levels of antigen-specific T cells for several viral (coronavirus, rhinovirus, RSV, influenza, CMV, EBV) and vaccine (Pertussis and tetanus) antigens in PD patients and age-matched controls for both AIM and ICS assays.

Cecilia Lindestam Arlehamn
Parkinson's disease (PD) is associated with T cell responses to alpha-synuclein. Is this a general phenomenon? Are PD patients generally hyper-reactive??

Cecilia Lindestam Arlehamn
There has been much discussion about inflammation and Parkinson's disease in the #ASAPmeeting2022 Our new preprint is online 👇 @ASAPresearch @Settelab @ljiresearch @DavidStandaert and others 🧵 biorxiv.org/content/10.110…

Cecilia Lindestam Arlehamn
Team Sulzer meeting complete with Bahamian fish fry, piklez and sky juice @ASAP_Research #ASAPmeeting2022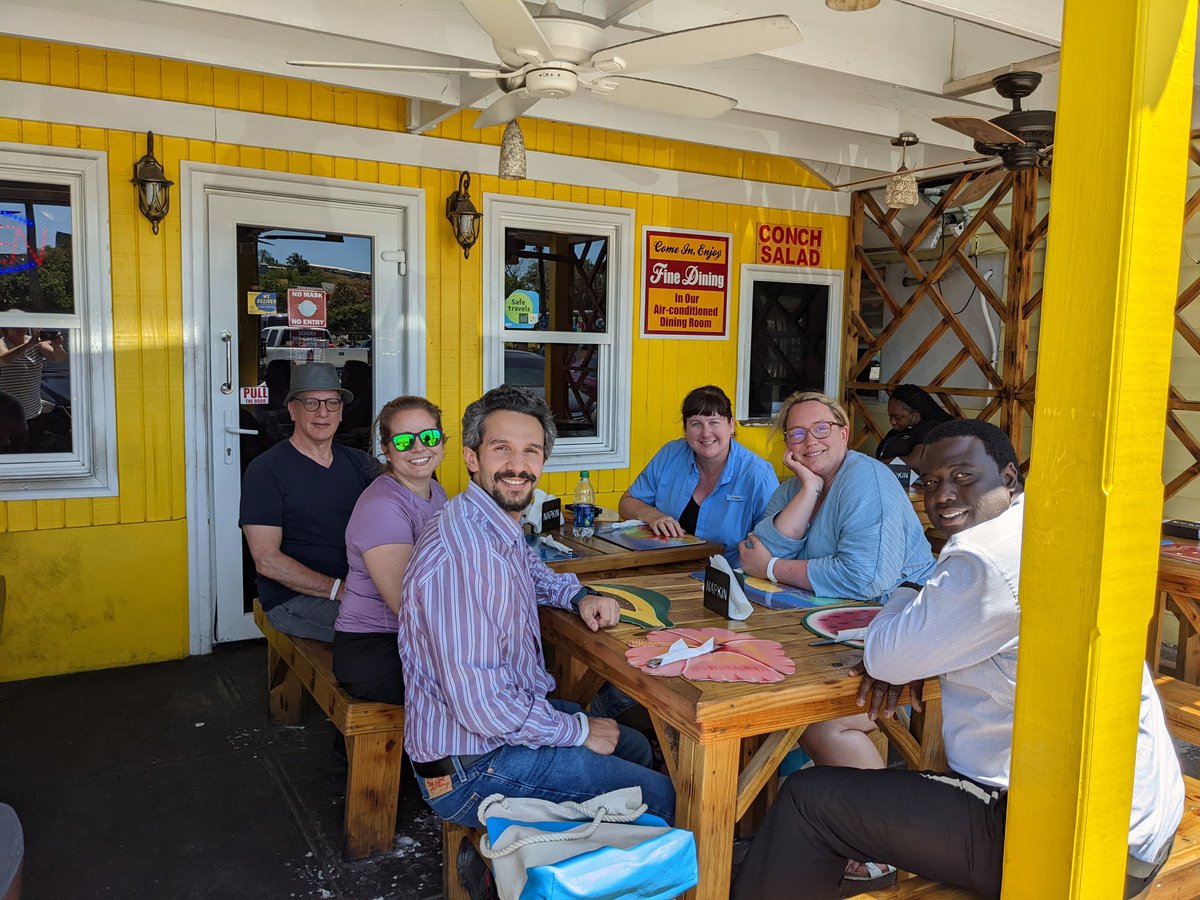 Awards & Honors
2020 Tullie and Rickey Families SPARK Awards Winner
Bill and Melinda Gates Foundation Collaboration for TB Vaccine Discovery – Early Career Scientist Award Fall 2016